During March 2022, we asked all New Zealanders to let us know what they believe can be achieved with investment in glaucoma education and research. It is a positive affirmation to engage everyone in the action of valuing eye health education and research associated with saving sight.
"EYE Believe… we will find the 50,000 kiwis who are losing sight every day, unaware they are living with glaucoma until it's too late." (Jim)
"EYE Believe…in, and know, research is the way to new treatments to help us all." (Elaine)
"I have found this diagnosis extremely confronting, learning there is help and support from Glaucoma New Zealand has been comforting and helpful, something that can only happen from continued investment. "Eye believe" there is always hope." (Angela)
Click here to find out if you are one of our lucky Eye Believe prize winners
Our thanks to our sponsors for supporting this campaign.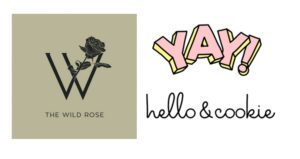 "The overarching goal of this campaign is for everyone to know about the disease called 'glaucoma' and encourage the general public to go and get tested. Glaucoma is one of the leading causes of irreversible blindness, but with early treatment, sight may be saved.
Fabian Lerner
President World Glaucoma Association