Glaucoma is the thief you don't see, and every year it's robbing Kiwis of the things they love—their ability to drive, work, play sport or watch TV—through loss of vision. Crucially, glaucoma often goes undetected, meaning the sufferer may not realise the loss until it's too late.
March is Glaucoma Awareness Month and here at Glaucoma NZ we're spreading the message that everyone aged 40 or over is at increased risk of developing glaucoma and should be having regular eye health tests. Why? Glaucoma is New Zealand's leading cause of blindness, often has no symptoms in the early stages, and can only be detected through an eye health test. Together, we can join forces against the glaucoma sneak thief of sight and save Kiwis' vision!
To help us, please spread this message to your friends and family aged 40+, share our content #GlaucomaNZ, and donate to enable us to continue our important work to save sight.
Watch our video of the glaucoma thief in action, stealing sight and the ability to garden, work, and drive. Our clever ambassador, Paddy Gower, caught the glaucoma thief by getting an eye health check and you can too!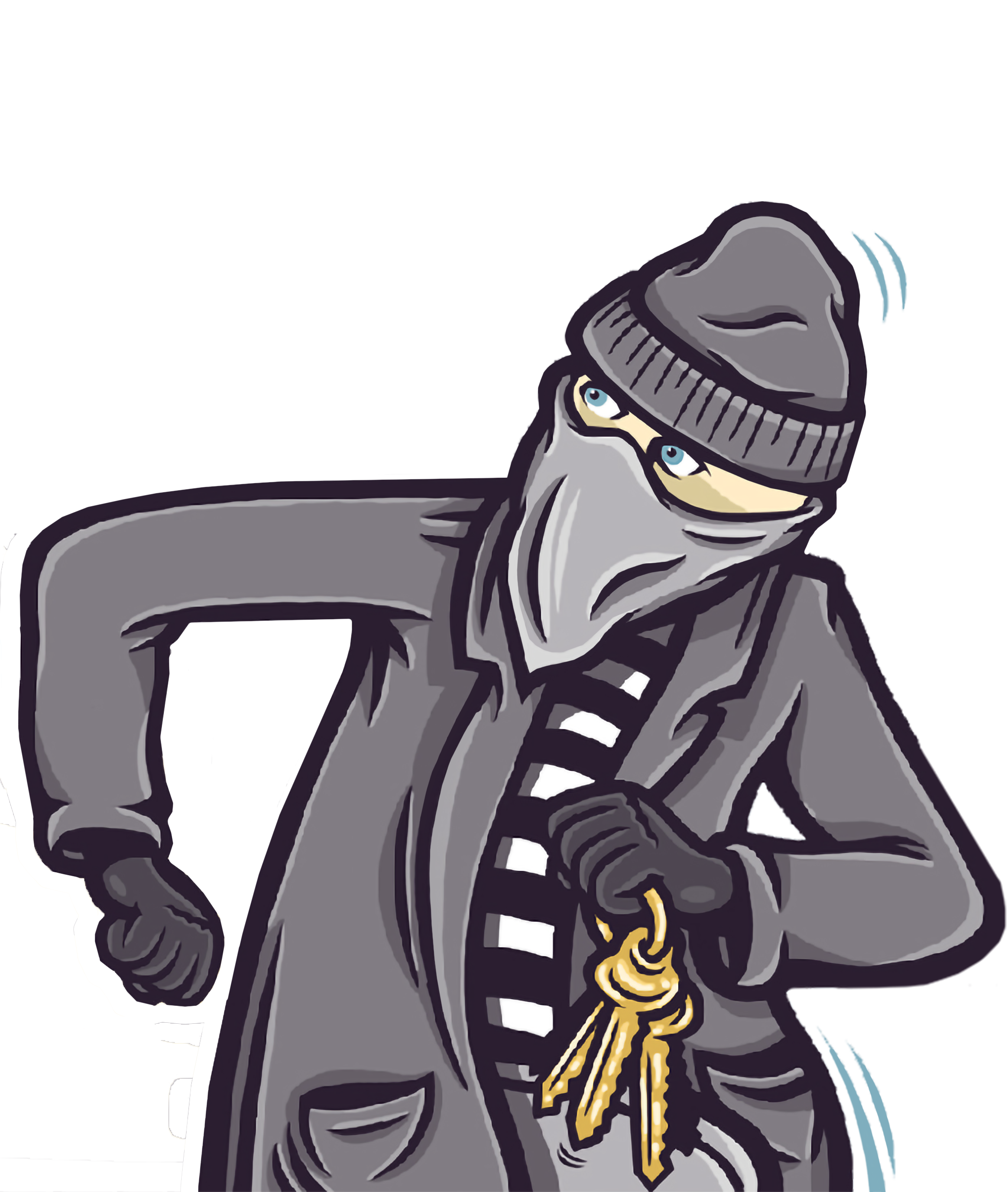 Why are eye health tests important?
Regular eye health tests are hugely important for anyone aged 40+, or with a family history of glaucoma, as they are at a higher risk of developing glaucoma. Throughout March (and beyond), we're sharing the glaucoma journeys of brave Kiwis who have faced a glaucoma diagnosis, or precursory eye conditions, and how thankful they are that a routine eye heath check picked this up early; this simple and painless check preserved their vision so they could keep doing all the things they love.  
Sarah's message for anyone aged 40 or over who's yet to have an eye health test is, "Just go and get it done, getting an eye health test is simple and painless and there's nothing to be worried about. Now I know how important they are to protect and preserve your vision."
Sarah Hannaford-Hill
How you can help
Eye Health Professionals – we'd appreciate your support by REFERING patients to Glaucoma NZ for education and support.
Everyone can help by sharing our Facebook, Instagram, and LinkedIn posts on your social media platforms with #GlaucomaNZ, watching our videos, printing the posters and displaying them in your waiting rooms, local community centre or library. Have fun with a simple fundraising event to DONATE generously to help Kiwis live well with glaucoma and fund life changing research.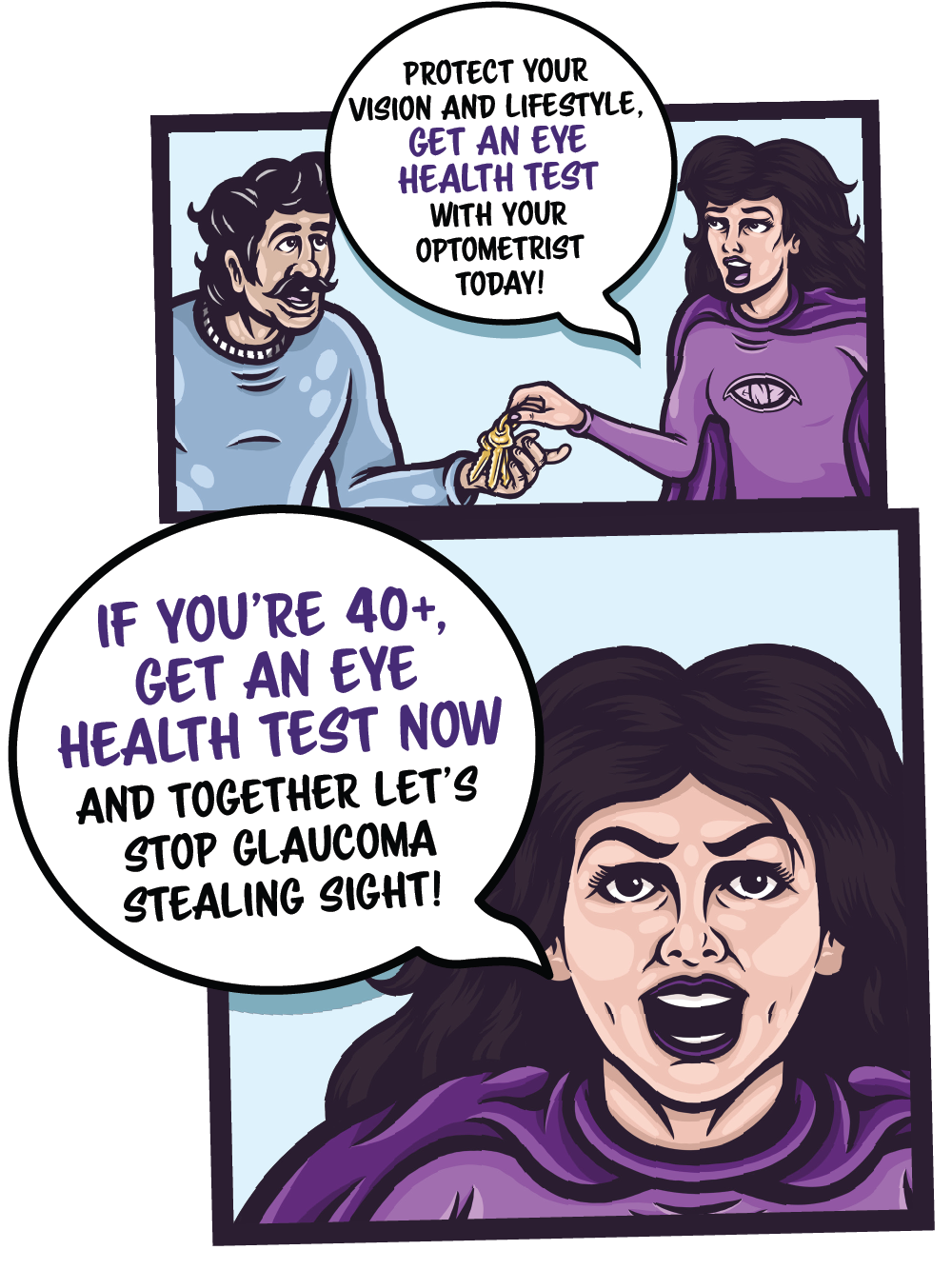 To help support our fight for sight this Glaucoma Awareness Month, images and street posters are downloadable here.
Donate
At this moment, 50,000 Kiwis are estimated to be living with glaucoma who don't know it. Without identification and treatment, they are likely to go blind.
Imagine missing out on the activities you love and need sight to enjoy; having fun in our beautiful country, walking our famous Great Walks, or enjoying an art exhibition. 
Glaucoma is known as the thief of sight, as its victims experience little or no symptoms until irreversible damage is done to the optic nerve, causing sight loss.  Please give now; help us find the 50,000 unsuspecting Kiwis and support them to live well with glaucoma.
Donate

Our campaign partners (AbbVie, Glaukos, OPSM, Specsavers) have generously funded and donated their expertise to ensure this campaign is successful. We are grateful for their support and commitment to saving sight for thousands of Kiwis. THANK YOU!  
We would also like to thank Lisa, Lucy, and Maria from Purple Sherbet PR, Michelle Sokolich Videographer, Finn Wilson, Nigel Golledge, Sarah Hannaford-Hill, Paddy Gower, Dr Jesse Gale, Su-Young Seo, Professor Helen Danesh–Meyer, Eye Institute, and Remuera Rackets Club – all absolute champions!