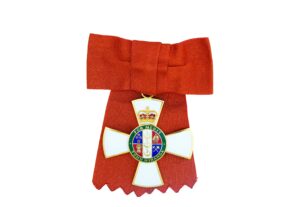 Professor Helen Danesh-Meyer of Auckland, one of the world's leading eye surgeons, has been made a Companion of the New Zealand Order of Merit for services to ophthalmology in the King's New Year honours list. Professor Danesh-Meyer has had a ground-breaking career as the first female Professor of Ophthalmology and the second female Professor in any surgical speciality in New Zealand. She is currently the Sir William and Lady Stevenson Professor of Ophthalmology at the University of Auckland, where she is the Head of Academic Neuro-Ophthalmology and the Glaucoma Research Unit of the New Zealand Eye Centre.
Cited in the honours list for her service to the community, Professor Danesh-Meyer has founded major organisations to advocate for the rights of patients, promote public health and science, and inform government policy. She is the chair and co-founder of "Glaucoma New Zealand"*, founded twenty years ago and now comprising 15,000 members. It is the official advocacy organisation for patients in New Zealand with glaucoma.
According to Professor Danesh-Meyer, "It is a tremendous honour to be recognised in this way. It's a recognition of the wider team involved in our patient empowerment and professional education efforts, shining a light on the need for joined up approaches involving patients, healthcare professionals, higher education and government sectors to tackle important chronic conditions of ageing such as glaucoma."
Neil Richardson, Chairman of the Board of "Vision Research Foundation", a charitable trust dedicated to fostering vision research founded by Professor Danesh-Meyer, said:
"Helen is a person of incredible vision, excellence and energy, who will take the momentum of this most deserved recognition to drive forward initiatives to advance science and public health."
Educated at Logan Park High School in Dunedin and at Otago University Medical School, Professor Danesh-Meyer is an internationally recognised eye surgeon and vision scientist.
Her research has yielded key insights into the causes and improved management of glaucoma and other leading causes for blindness in New Zealand.
She has received multiple awards for her contributions, including the College Medal, the top recognition awarded by the Royal Australian and New Zealand College of Ophthalmologists for outstanding professional contributions, and the Paul Harris Rotary Medal for community service.